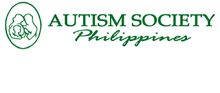 Autism Society Philippines (ASP) is a national, non-profit organization working towards an environment that empowers persons with Autistic spectrum Disorder to become the best of their potentials -- self-reliant, independent, productive and socially-accepted members of an Autism-OK Philippines. ASP labors to establish institutional mechanisms to support persons with autism and their families. Established in 1989, the organization -- composed of 13,000 members spread over 97 chapters -- has been in the forefront of providing services to families and individuals affected with Autism in the Philippines. In 2013, ASP was a recipient of the coveted Gawad Apolinario Mabini -- an award conferred to institutions and individuals with noteworthy contributions to the disability community. ASP served as the Chair of the ASEAN Autism Network from 2016-2017.
External links
Community content is available under
CC-BY-SA
unless otherwise noted.